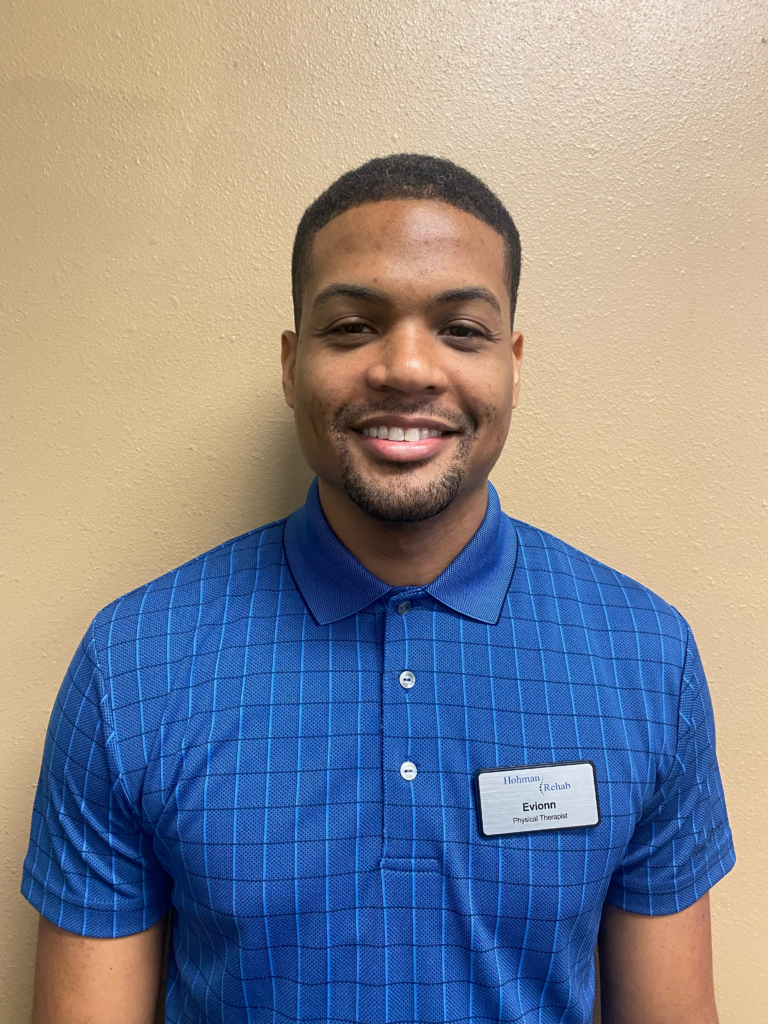 Evionn Rochester, PT, DPT, Doctor of Physical Therapy
Physical Therapist
I am born and raised in Orlando, FL but I am Jamaican decent. I have two brothers (one older and one younger). I graduated from Ocoee High school here in Ocoee, FL. I spent undergrad at Southern Adventist University outside Chattanooga, TN where I received my bachelors in Health Science. Then I did graduate school in Miami, FL at the University of ST. Augustine for Health Science where I received my doctorate in physical therapy.
Evionn's mantra
"Put God first and everything else seems to work itself out".
What Evionn loves about the job
I love figure out the root cause of someones pain.
What Evionn loves about Hohman Rehab
I enjoy working with the staff. Everyone treats each other like family which makes coming to work very comfortable.
What Evionn is reading, listening to, or watching:
The Dark Knight, The Pirates of the Caribbean, Lilo and Stitch
What Evionn loves to do:
When I am not working, I enjoy playing/watching basketball. I also love watching football or soccer(futbol). I enjoy hitting the gym and working out. However, apart from my active side, I also love just relaxing and binge watching shows and movies at home. Lastly, I love to eat!!!!