Group Fitness Classes – Which one is right for me?
Are you wanting to take your fitness to the next level? For many of our patients, staying active after therapy is key! Group fitness classes can be a great tool for people who struggle with the motivation to make bigger strength gains on their own. Not to mention they can be a lot of fun too! From yoga, Pilates, Barre, and Zumba to HIIT, CrossFit, and Orange Theory Fitness, I encourage you to try out multiple and see which you enjoy the most! Here's a short description of a few of my favorites…
Pure Barre
Ever thought you'd like to have more of a dancers body? Well here is a group fitness class inspired by ballet for just that reason. Barre incorporates not only ballet techniques, but also some yoga and Pilates for a well rounded stretching/strengthening workout that is low-impact and easier on the joints. The classes are usually an hour long and utilize upbeat music. You can expect to get a really good core workout as well as exercises to target your hips, glutes, and arms. One limitation of this class however, is that it does not typically get the heart rate going fast enough to be considered an aerobic, or cardiovascular, workout. So it is important to supplement this with something else that will support your heart health!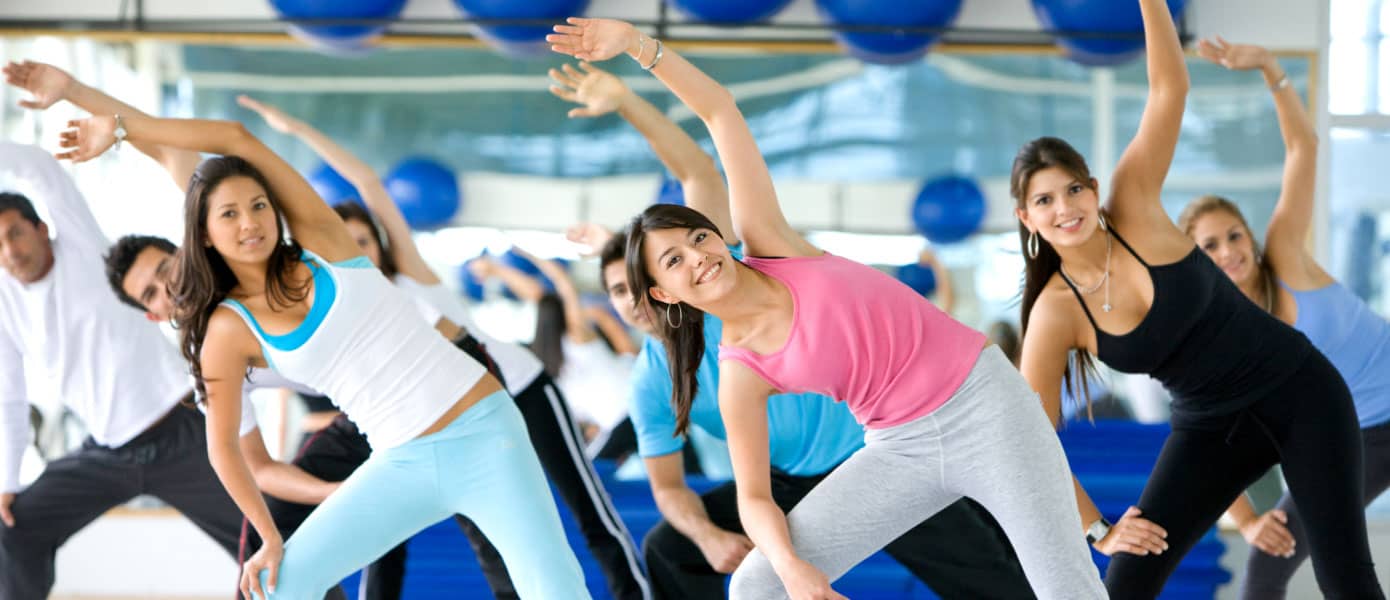 Orange Theory Fitness
Orange Theory Fitness (OTF) is a gym that I've joined somewhat recently, and I LOVE it! Each class is an hour long, split into 30 minutes of cardio (treadmill) work and 30 minutes of strength training (usually using dumbbells). The really awesome thing about this gym is that each person participating uses a heart rate monitor to track the intensity of their workout. They categorize your heart rate into 5 levels: grey (resting), blue (elevated), green (challenging but doable), orange (uncomfortable), and red (sprint or all out effort). This is super helpful for people who want to become better at pacing themselves when jogging. The goal with each workout is to stay in the orange (or red) heart rate zone for at least 12 minutes in order to help promote a faster metabolism. Hence it's name, Orange Theory!
Zumba
Zumba is a really great class to try out if you enjoy energetic music and funky dance moves! This workout focuses on cardiovascular training and incorporates body weight strengthening such as squats and lunges. There are several different class difficulties available – making it safe for all ages. Each class runs about an hour long and is kept interesting by utilizing choreography from several different dance styles including hip hop, soca, samba, salsa, merengue, and mambo.
Whether you decide one of these classes works well for you, or if you decide you'd rather take a bike ride, stroll, or swim on your own instead… find something that you enjoy doing and get out there and MOVE!