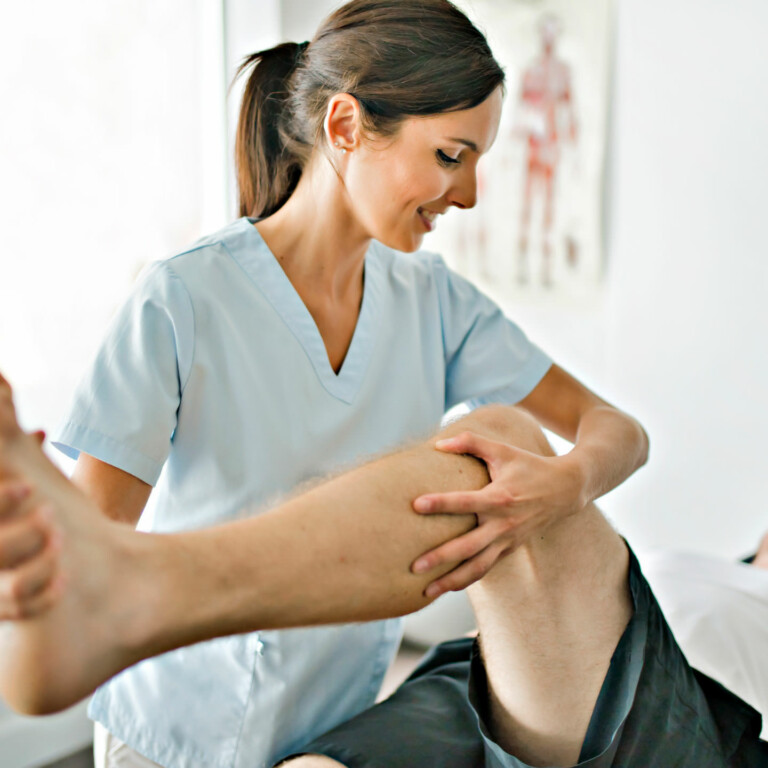 Ocoee Physical Therapy Clinic
Hohman Rehab and Sports Therapy provides the Ocoee area with the highest quality physical therapy. Our team of specialists has vast experience that allows us to provide expert opinions and treatment recommendations for many patients and get them back to an active, healthy, pain free life.
We provide services for conditions such as Sports-Related Injuries, Post-Surgery Recovery, Multiple Sclerosis, Chronic Pain, Pediatric Disorders, Parkinson's Disease, Vertigo, Car Accident Injuries, Balance and Gait Deficits and Fibromyalgia. Our team can also provide pain solutions for Back Pain, Neck and Head Pain, Hip and Knee Pain, Shoulder Pain, Elbow Pain, Jaw Pain as well as Ankle and Foot Pain.
Hear from some of our patients in Ocoee!
Our friendly staff in Ocoee is knowledgeable about the latest treatments and can help you heal quicker with the exercises we teach and our program of exercises will allow you to return to your normal activities faster. Visit our office in Ocoee today to meet with one of our physical therapists who can design a customized plan for you.
Fabulous professional and courteous staff, from Giuliana at the front desk to therapists/trainers Kim and Erin who geared my therapy to my individual goals and abilities. Treating for an arthritic knee and trying to avoid a full replacement, and I am very pleased to say my knee currently feels better than it has for several years now, due in no small part to the therapy and strength training exercises done by Erin and Kim. Thanks Erin and Kim....I am still doing the home exercises you taught me and still improving day by day.
John, Google Reviewer
I cannot say enough about Hohman Rehab and Sports Therapy. I had a total knee replacement and to say the least.. I was terrified of physical therapy. From the moment I came in the door and met Lindsay.. all my fears were gone. Lindsay and Stephanie have taken the very best care of me. They have been patient and kind with me and very encouraging as well. I highly recommend Hohman Rehab for any physical therapy needs. They are top notch. The office staff is fantastic as well. Always greet you with a smile!
Shannan, Google Reviewer
Hohman Rehab and Sports Therapy Ocoee Clinic
Hohman Rehab and Sports Therapy Ocoee
11095 W. Colonial Drive, Ocoee, FL 34761
352-404-6909
About Hohman Rehab in Ocoee, Florida
Don't trust your body to just anyone!
The Hohman Rehab and Sports Therapy team are caring and compassionate and they are the best at what they do.The programs being offered here by their licensed physical therapists range from neck and back pain relief to balance rehab programs. You'll find some of the best physical therapists Ocoee, Florida has to offer.
Get back to doing what you love to do.
Schedule an Appointment at our office in Ocoee.
We are not your typical physical therapists. All we do is help men and women stop pain and get more active. Many of our clients include athletes, elderly, pregnant women, and business executives. People of all ages, who wish to fix their bodies and enjoy life.