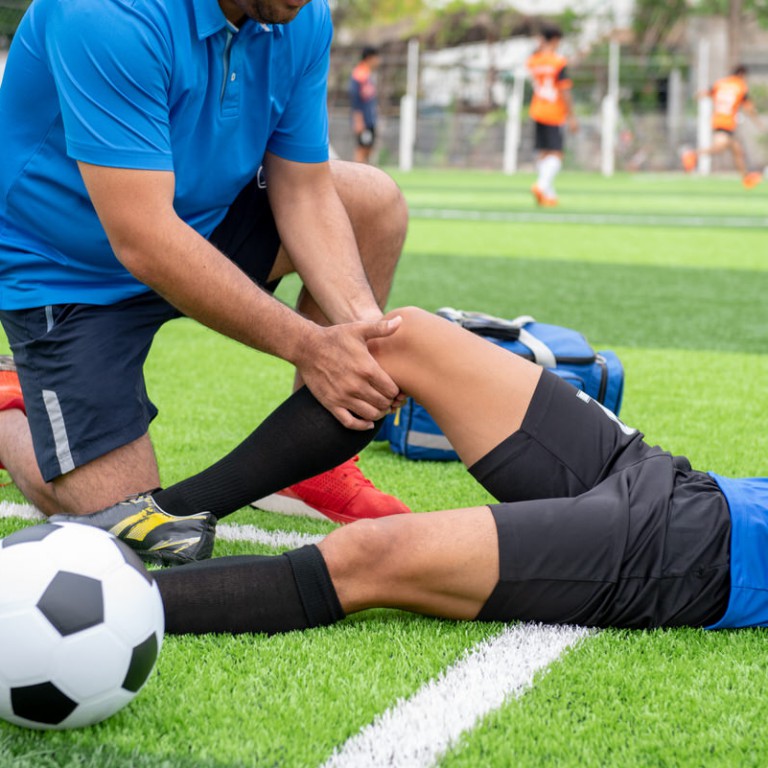 Sport Injury Rehab
No matter the level, return to sport should always be approached as if returning our athletes to professional levels!  But what does this entail, and specifically what should you be looking for in a rehab program if trying to get back on field?
Hohman is lucky enough to have multiple professionals who have worked both as trainers and athletes at peak levels of performance including professional dance, world championship level competition, and collegiate athletics.  It gives us a broad basis of experience to draw from in multiple regions of athletic movement, and we constantly strive to continue to meet the demands of this constantly evolving field.
Research has a solid consensus on the limits of raw strength and flexibility in carryover for return to play, and the consensus is underwhelming at best!  This is not to say that returning limb symmetry and strength is unimportant, but it should be achieved early and in the base stages, a far cry from the standard practice of old that considered an athlete a graduate at 80% limb symmetry!  If a program includes only strength and flexibility measures as outcomes, we stand for high risk of reinjury!  So what should we be looking for if not just strength and mobility?
The answer is "sport specific analysis."  Even multiple positions within various sports have differing demands, much less the different physical demands from sport to sport.
Your therapists at Hohman will be analyzing goals as athletes progress, looking to move from strength to power, power to plyometric, stability to agility, continuing to evolve activities with the athlete and their demands!  A left winger in soccer will need to be able to return to sprints with quick direction changes,  while a top tier dancer would be far better served working jump and kick mechanics across surfaces.  These programs should be diverse and specific to the individual, something we strive for here!
We have learned that the best way to return safely to these activities in game is to work them in rehab first so that movement and ability can be analyzed and tweaked before other players or conditions become involved, and you can see this applied across our athletes here at Hohman!  As much as "functional training" has become a buzz word, training activities that progress toward mimicking the exact function of return to sport is ideal, and progressing well along this continuum under trainers who know their science and technique can get you back on field better, faster, and stronger than before!
Concussion Online Course
Learn to protect yourself and your athletes with a FREE current evidence review on one of the most common potentially career ending injuries: concussions!
You'll get:
A copy of and a lesson on how to use the concussion screening and recognition tool designed by the TOP athletic organizations in the world for the general population- plain language, easy signs, and direct action!
An overview of how concussion symptoms affect the brain and body to help better understand prevention strategies, recognition when they happen, and the current recovery model
A walkthrough of the current concussion return-to-play (or work!) model by a PT with extensive experience in both high level athletics and neurological rehab!
Get back to doing what you love to do.
Schedule an Appointment.
We are not your typical therapists. All we do is help men and women stop pain and get more active. Many of our clients include athletes, elderly, pregnant women, and business executives. People of all ages, who wish to fix their bodies and enjoy life.