We provide fast elbow pain relief without drugs or surgery to help you feel better and live better.
Elbow Injuries and Conditions We Treat
Common Causes of Elbow Pain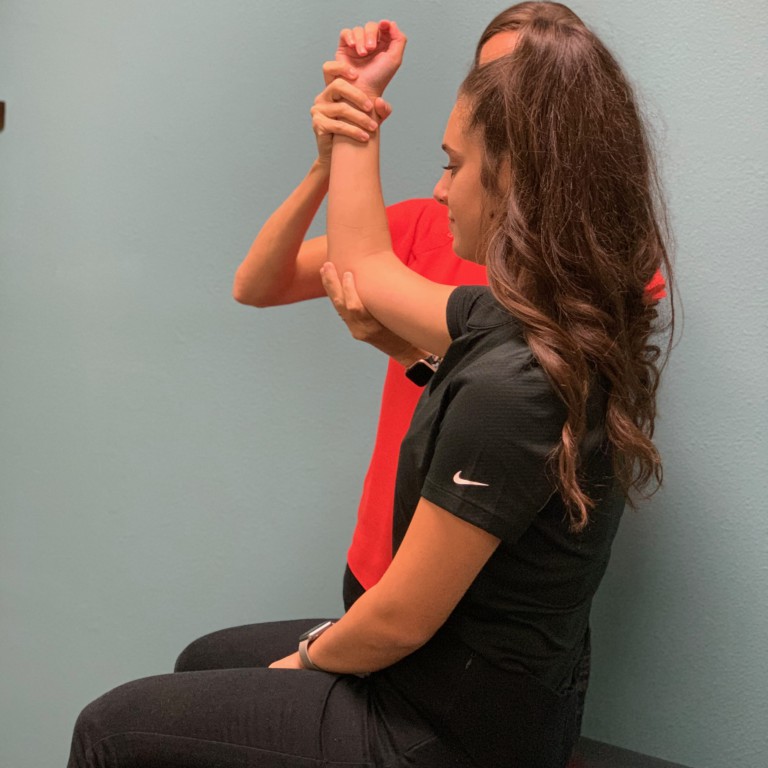 Trauma: If you are excessively gripping things, such as golf or tennis with impact, the elbow could be injured from repetitive stress. The junction where the tendon and muscles join at the elbow is not that strong, and if you have repetitive trauma, that part will start to strain over time. Also, if you happen to fall on your hand or wrist, the elbow will absorb most of the force. Depending on how hard the impact, you can cause injury to the elbow.
Overuse Injuries: Many jobs, household activities, and physical activities that can cause overuse injuries of the elbow when you strain your elbow by using it too much or using it for a repetitive movement that hurts the muscles, joints, or bones in your arm.  Your elbow is a joint in your arm that is made up of three bones: Your upper arm bone (humerus) and two bones in your forearm (radius and ulna).
Don't put it off any longer. The more you wait the more serious your problem may become.