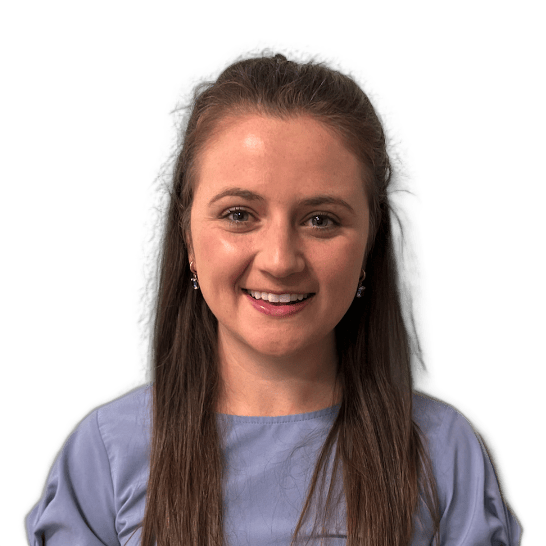 Sydney Kosik PT, DPT, Doctor of Physical Therapy
Physical Therapist, Clermont Clinical Director
I grew up in Northeast PA and went to college at Misericordia University to attain my Bachelors Degree in Business and my Doctorate in Physical Therapy. My husband and I have been moving around the country a bit and decided to settle in the Sunshine State this year! I've been in the PT field for almost 10 years now. I worked as a clinical technician all through college in an outpatient clinic close to the University. I graduated PT school in 2019 and I've primarily worked in outpatient my entire career and it's where I've found my purpose in helping patients of all ages and varied conditions return to the best version of themselves.
Sydney's mantra
"Loyalty, compassion, service, and family".
Sydney's favorite quote
"It always seems impossible until it's done."
What Sydney loves about the job
I'm a Physical Therapist and I specialize in orthopedic conditions and really enjoy treating a motivated population with high-level goals like running, golf, or other sports. I want to help patients with any insurance barriers that may be in the way of getting the care they need.
What Sydney loves about Hohman Rehab
One of the things I enjoy about working at Hohman Rehab is the family environment and focus on the quality care we provide to our patients.
What Sydney is reading, listening to, or watching:
Harry Potter (Books and Movies)
Various PT related Podcasts
What Sydney loves to do:
When I'm not working I enjoy golfing, traveling, running, working out, being outdoors, and spending time with family and friends.