Being a first-time physical therapy patient can be nerve wrecking. You walk into an unfamiliar place, with unfamiliar faces, and are asked a million questions about yourself. You are asked so many questions you may not even get to ask what exactly a physical therapist is.
A physical therapist is a trained and licensed medical professional who is experienced in diagnosing physical abnormalities, restoring mobility and function, and maintaining proper function. They also promote daily physical activity. A physical therapist is found in most healthcare settings. These settings range from outpatient clinics, hospitals, rehab centers, schools, government agencies, and home health.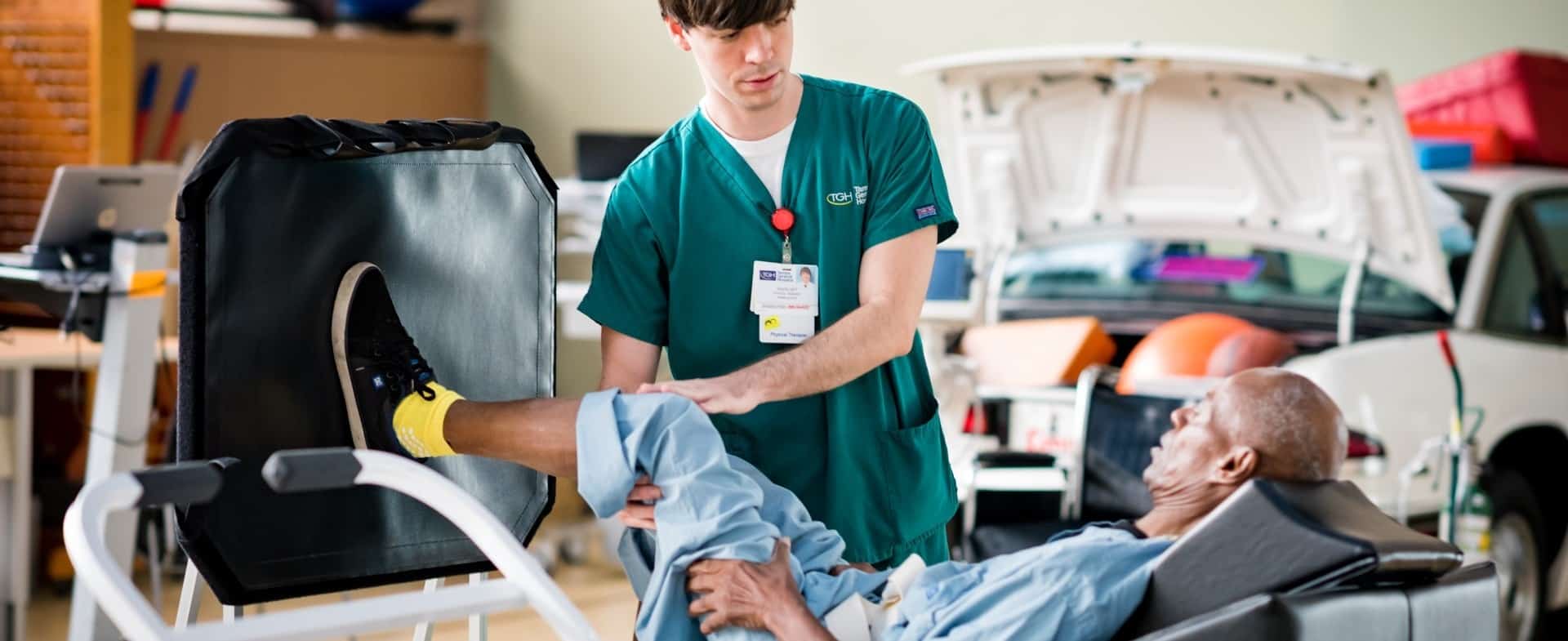 Typically a patient is referred to a physical therapist, but in some cases a patient will seek therapy without a referral. An initial evaluation comes first. During this, the PT will ask about your health history and evaluate your posture, movement, flexibility, and of course your muscles and joints. Here at Hohman Rehab, we also do two or three exercises with you at the initial evaluation. At your second appointment or your first "therapy session" you will go through a warmup along with a handful of exercises and stretches. In some cases, manual therapy will be used during your session too. Manual therapy can be massaging your traps or joint mobilization. More than likely your PT will also give you a home exercise program or HEP. These programs help you stay on top of your progress while you are outside of therapy.
While PT's treat a lot of common conditions such as back pain, rotator cuff tears, and hip pain, they also treat an arrangement of other things. Conditions such as cerebral palsy and muscular dystrophy can benefit from physical therapy while cardiopulmonary conditions such as COPD, cystic fibrosis, and post-myocardial infarction can too. As you get older, urinary incontinence can become a problem and physical therapy can help with that. Physical therapy can treat or help relieve symptoms of just about any condition out there.
Here at Hohman Rehab and Sports Therapy we love helping our patients improve. Working with our patients every day is so rewarding. If you are in need of physical therapy give us a call, we would love to work with you.